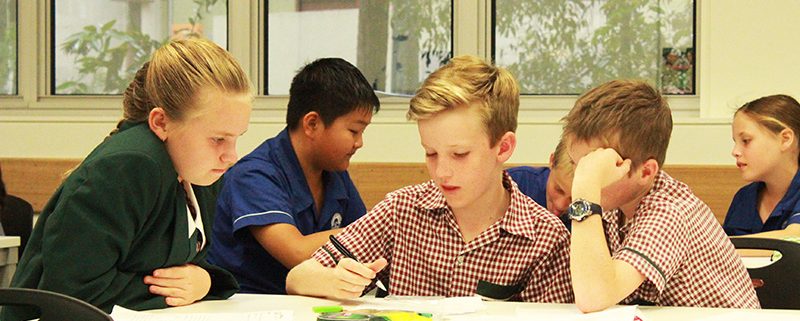 It's time Brainways bit the blogging bullet!
The number of programs on offer, the variety in subjects, and the volume of students enjoying our unique education model are expanding  faster than the reaction in a baking soda and vinegar volcano, and we want to share the news!
Here you will find happy-snaps and summaries of our past programs, information about upcoming opportunities, and from time to time we might scatter pearls of wisdom and inspiration plucked from the netted synapses of our presenters' brains.
So, where to start when so much has been happening?! Let's go back three months, to our last series of 'Days of Excellence' workshops. 'Days of Excellence' give students a chance to immerse themselves in the subject, with creative, hands-on teaching approaches, and it was no exception this time that there were cries from students wishing this could be their normal school routine!
Throughout the hall, the adjoining classrooms and even out on the oval, BRAINways students could be seen and heard writing, discussing, performing, testing designs, and being inspired by the passionate presenters who each brought their own expertise and history. New friendships were formed in the classrooms and lunch-breaks with peers who shared their interests, and new skills were put to the test.  At the end of the week, the students (and presenters) left exhausted, but excited about using their new talents.
In the bustle of home-time, film scripts, writing, and pages of numbers flapped about, hand-built models were held high, and proud smiles hurried to tell parents about their day. This is what we love to see.
Well done to all involved, and we hope to see you at future programs!
https://brainways.com.au/wp-content/uploads/2016/12/School_of_Excellence7.jpg
533
800
Mirella
https://brainways.com.au/wp-content/uploads/2016/12/Logo.png
Mirella
2013-08-20 12:38:54
2016-12-20 12:59:26
Welcome