BRAINways Welcomes to E-Learning the Students from the Middle East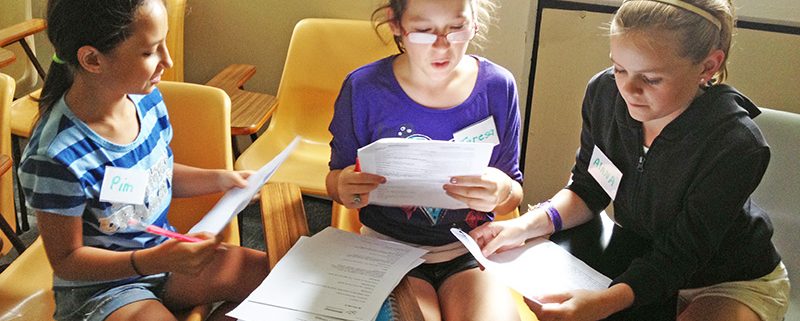 In April, BRAINways E-Learning was offered for the first time internationally, involving students in the Middle East. The sense of anticipation and the excitement  were palpable in the week of preparation, leading up to the programs. And, once students logged in, it was all learning, connecting, stimulating and challenging each other, and having fun. The feedback was a very accurate measure of the programs' success.
When asked which part did they enjoy the most, the students involved in Creating Fantasy Characters responded: "Everything" (Karim), "I enjoyed the part when I created the character and drawing the map." (Keira) "My favourite part was well….  all of it!!" (Luke). When asked to make comments about their online course experience, their response was: "It was fun" (Rebecca), "Well to start off with it was very fun and it got rid of my boredom cause I don't have much to do on Fridays, and it was fun chatting while doing work, and it was lots of fun overall!!" (Luke).
One of the participants in the Tricky Trigonometry course responded: "I was very happy to participate in this program. I learned about bearings, sine ration, tangent ration and cosine ratio. I found it very interesting because I have never heard of Trigonometry before. I enjoyed doing the tangent ratio the most because it was the first ratio we learned. The teacher helped, because when I didn't understand something I could find out what it means." (Loay)
The students who participated in the Explosive Science program were also asked to provide feedback. Referring to the part they enjoy most, they said: "The project experiment" (Lillian), "The videos" (Bess), "That you get to learn and it is very exciting" (Kaleo). Their comments on the course were: "I really loved this program, and I wish we had 1 more of it" (Harsha), "It was the best science program I've ever been in" (Kaleo), "I loved it 1000/100" (Bess), "This was the best program in my life" (Dian).
A teacher who nominated a group of students for the BRAINways E-Learning stated at the completion of the programs, "We have had very positive feedback from students and parents. We look forward to being able to offer further BRAINways E-Learning courses to our students."
We are looking forward to working with the students from the Middle East again, and to provide them with similar wonderful experiences.
https://brainways.com.au/wp-content/uploads/2016/12/Academicus3.jpg
600
800
Mirella
https://brainways.com.au/wp-content/uploads/2016/12/Logo.png
Mirella
2014-06-06 08:36:44
2016-12-20 12:50:12
BRAINways Welcomes to E-Learning the Students from the Middle East